Amethyst is quite possibly the single most popular mineral that is commonly collected. It is the purple variety of quartz. Below is a gallery of some of the various amethyst specimens that Scott's Rock & Gem has offered in the past.
Amethyst owl's head. Cut from a stalagmite of amethyst, specimen reveals twin clay threads which provided for crystallization.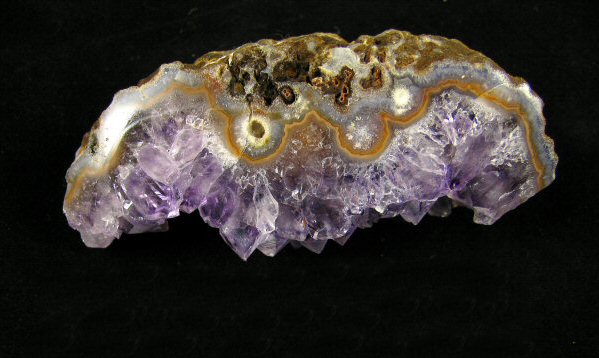 Another Uruguayan amethyst, polished by Scott's Rock & Gem, with beautiful banding and eyes.
Uruguayan Amethyst Stalagmite, polished by Scott's Rock & Gem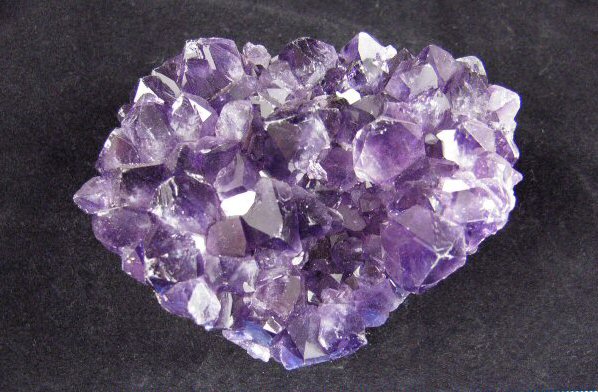 Good grapejuice dark color is what everybody wants.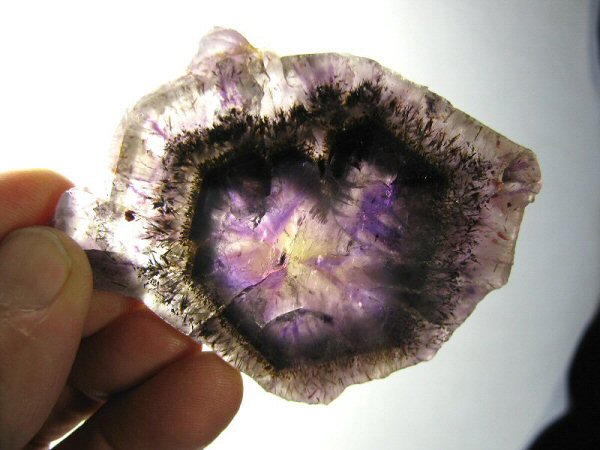 Brilliant amethyst and citrine core of high quality Super 7 quartz.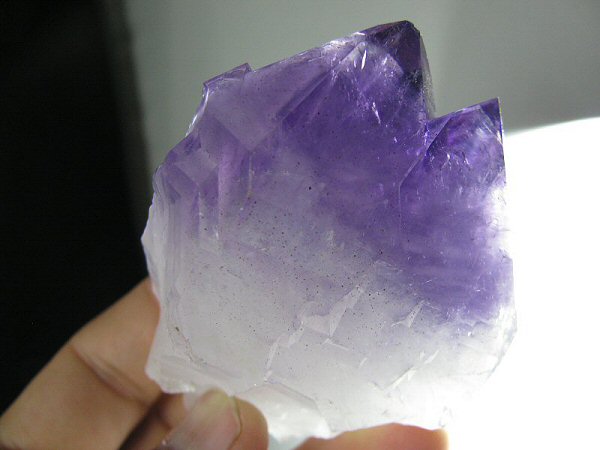 Large single amethyst points from Brazil are always in demand.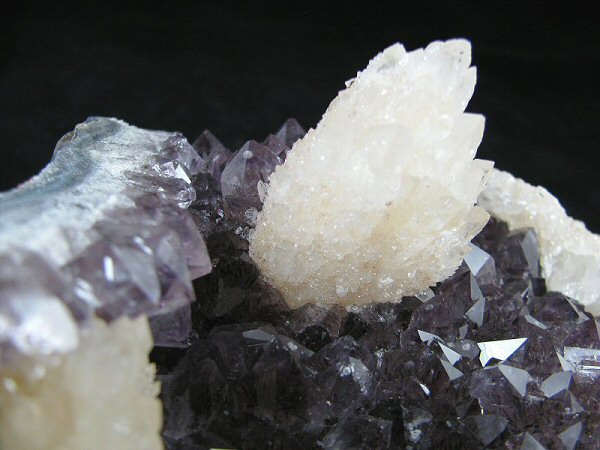 You've got to love these calcite sprays bursting off nice dark amethyst plates, from Rio Grande du Sul, Brazil.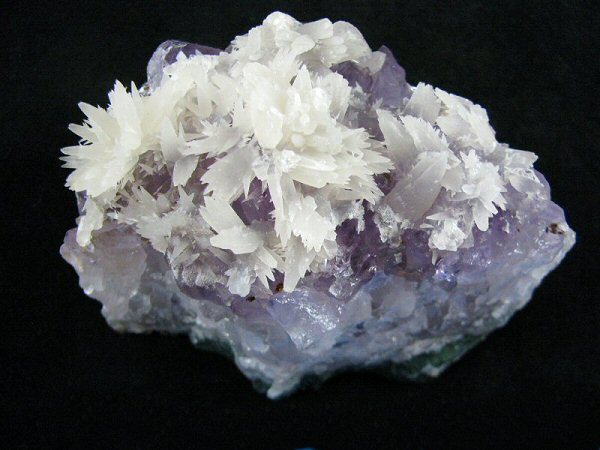 If that last one didn't get you, then this one should!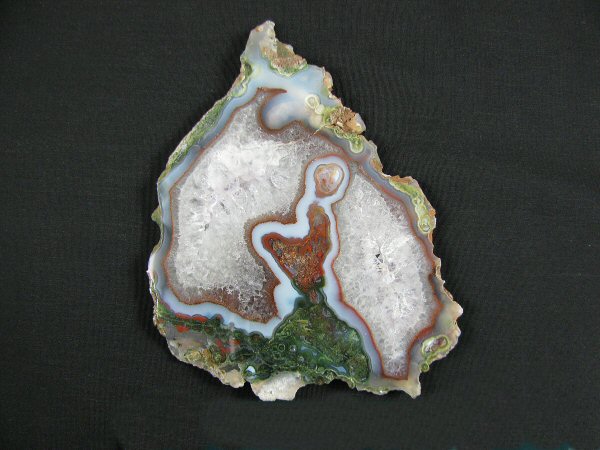 A fantastic agate with light amethyst core.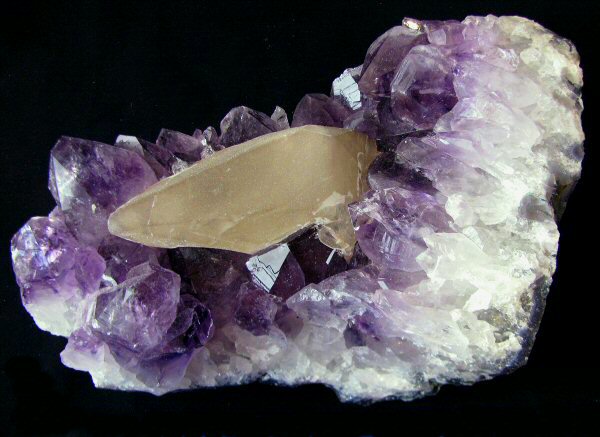 Very large slab with pristine druzy calcite crystal adornment.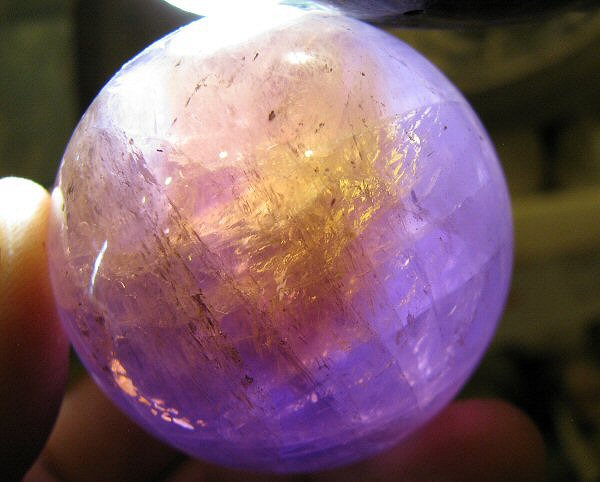 Prized ametrine from Bolivia, with its amethyst and citrine zoning.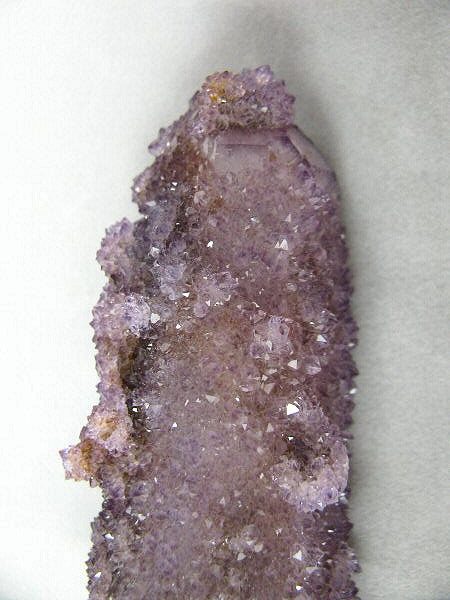 "That's the spirit!" Single spirit quartz point, with lacey amethyst druze.