While doing my Scott's Rock & Gem show in Tucson, Arizona this winter, I noticed that the Tucson Botanical Gardens was having a mineral sale, to benefit their nonprofit organization. Being naturally curious about all things rock related, I headed over to the gardens to check this out. It turns out that the collection being sold had been bequeathed to the Botanical Society, by a recently deceased collector named Harrison Yocum, who had died in December 2011 at the age of 87.
I learned that Harrison had been a renaissance type person, who had multiple passionate interests, as well as his fair share of amusing and odd quirks. For example, he had, over the years, piled up large groups of self collected material into six foot tall mounds around his home, that caught the light with their crystalline sparkle. Now it's true that most rock hounds, especially if they've been collecting for awhile, will have a pile or two built up. But Harrisons "mounds" were engineered structures, planted with cactus and other desert plants, and were purposefully placed, in Harrison's own words, to "ward off evil spirits". If you're starting to think "Tom Bombadil" from the Lord of the Rings, or some other elvish character, you might not be too far off. Picture Harrison, of thin build and quizzical grin, wearing his park ranger's uniform, with the addition of his coonskin cap, and his favorite silver and turquoise jewelry, of Native American origin. You start to get the image.
One feature of Harrison's collection was that it contained a large number of cave calcites, and other cave formations, mostly from the Cave of the Bells, and the Onyx Cave in the Santa Rita Mountains of Southeast Arizona. There were also some formations from an unnamed cave or caves in the Salt River Canyon, near Globe Arizona. Although caves on public land have been protected by law for decades now, this was not always the case. Early spelunkers such as Harrison had to access these caves through small, hidden entrances, and belly through tight squeezing passages to explore and collect, what few people had ever seen before. Even today, these Arizona caves are either closed to public entrance, or require a special permit. So it's not likely that you or I would ever be able to visit them, or explore freely in the fashion of Harrison Yocum. Scott's Rock and Gem was able to acquire a few of these beautiful and rare cave formations, as well as a gorgeous selenite cluster from the famous Cave of the Swords, in the Naica Mining District of Mexico. This type of material is almost never available to the average collector. If you would like to read more about Harrison Yocum, the founder of the Tucson Botanical Gardens, and rock collector extrordinare, take a look at this link: http://www.squidoo.com/yocum
Harrison's Collection: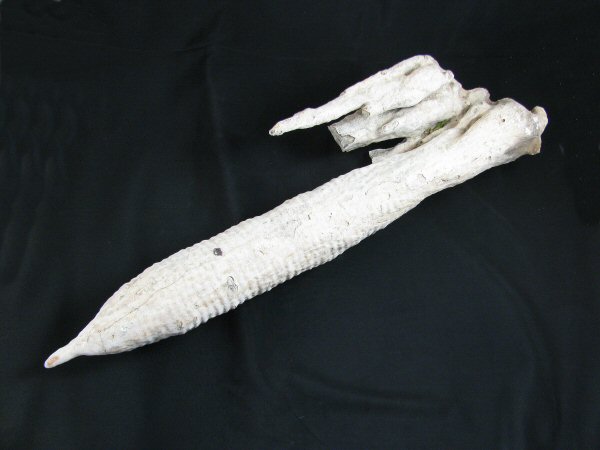 Above: Flowstone Stalactite from unnamed cave in the Salt River Canyon north of Globe, AZ.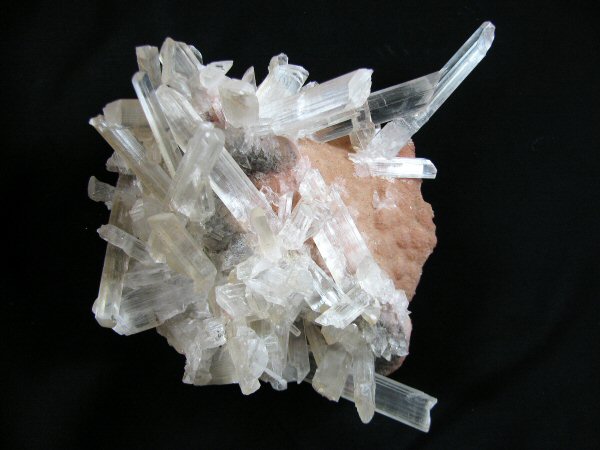 Above: Gorgeous Selenite Cluster from Cave of the Swords, Naica Mining District, Chihuahua, Mexico.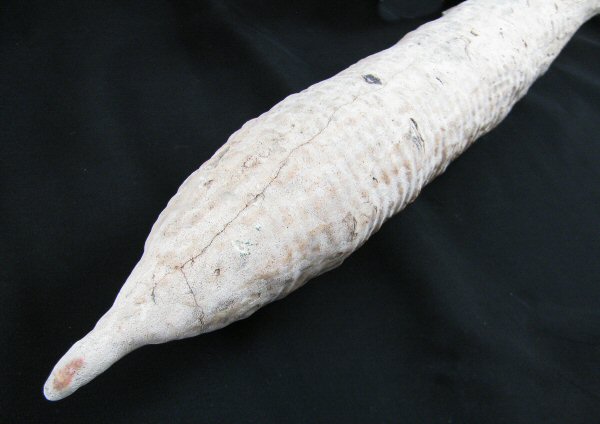 Above: Flowstone Stalactite from unnamed cave in the Salt River Canyon north of Globe, AZ.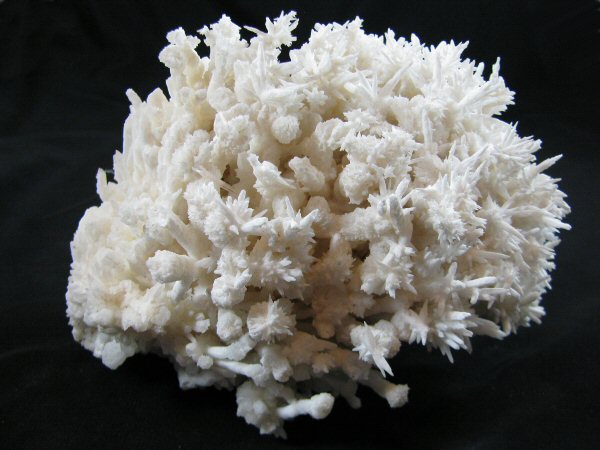 Above: Exceptional Aragonite / Calcite Flower from Cave of the Bells, Santa Rita Mountains, AZ.